McWane India celebrates Annual Family Day
November 10, 2016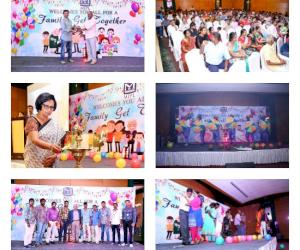 The McWane India team held their annual Family Day in Coimbatore, India in October and set a new attendance record of 326. Team members from the Bangalore office and other parts of India also attended the event.

It was a fund ay and while conducting magic shows and playing games of cricket, shuttle badminton and carom they discovered that team members had some hidden talents. They also recognized team members at dinner with an awards/recognition ceremony.

While we spend a great deal of our time at work, it is important that our families get the support that they need in order to build and maintain strong family ties. Taking every opportunity you can to spend quality time with your family is sure to benefit everyone.