Roy Mundy Joins McWane Ductile Iron Pipe Group
June 24, 2013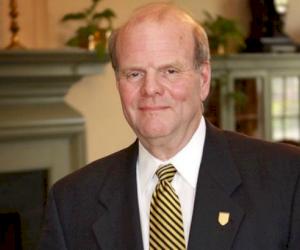 Mark Niewodowski, National Manager of the Ductile Iron Pipe Group's (DIPG) Marketing and Specification Department (MASD), is pleased to announce the addition of Roy Mundy, the new Eastern Sales Engineer. Roy has extensive experience in the waterworks profession having spent 35 years working up through the ranks at American Water Company to reach the position of President and CEO of AWC's Kentucky-American Water Company. Roy then served as the Commissioner of the Kentucky Department of Vehicle Regulation in the Transportation Cabinet before becoming an instructor and Vice-President of Advancement with Midway College in Kentucky.
In his new position at McWane, Roy will lead specification development pursuits on major projects and with major utilities both public and private as well as support relationships with those utilities and major consulting engineering firms. Roy will be based out of Lexington, Kentucky and will operate throughout the states east of the Mississippi River.
Welcome to the team Roy!