Suzanne Foster joins Manchester Tank Elkhart as the new EHS Technician
January 31, 2017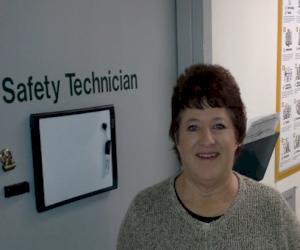 The Manchester Tank Elkhart, Indiana division would like to welcome Suzanne Foster as the newest member of the EHS team.  Suzanne will function as Elkhart's Environmental, Health & Safety Technician and her efforts in the plant will be focused mainly on the safety side. 

Prior to joining Manchester Tank, Suzanne was the Human Resource Manager at Premier Tool & Die Cast Corp and MOR/Ryde International.  In addition to the typical HR duties, Suzanne was responsible for all aspects of training, OSHA compliance, EPA reporting, EPA compliance, and worker's compensation.

Welcome to the team Suzanne.