A Kennedy family reunion
July 25, 2022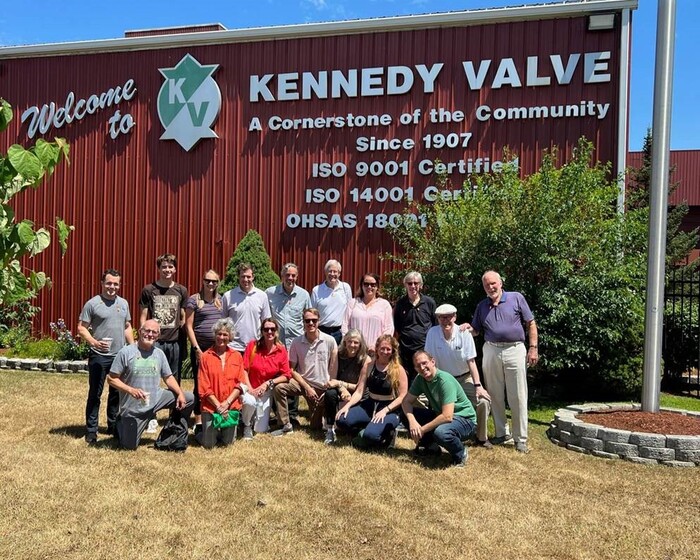 In 1877, Daniel Kennedy arrived from Ireland to start a humble valve shop in Lower Manhattan. In 1890, he expanded to a larger operation in Coxsackie, New York — changing The D. Kennedy Firm to Kennedy Valve Manufacturing Co.

In 1907, he moved the company to Elmira, New York and that's where a group of hydrant-stalking-descendants were on July 22,2022 for a tour of a pretty awesome 115-year-old yet completely modern manufacturing facility.

The descendants extended a heartfelt thank you to Nathan Pizzini and Kennedy Valve for continuing the Kennedy legacy in Elmira and sharing it with a far-flung group from Los Angeles, Portland, Chattanooga, Norfolk, Mercersburg, Philadelphia, the Boston area, and several towns in New York and said, "We have so much respect for the work that takes place there each day!"