AB&I Holds Second Annual Open House
October 7, 2013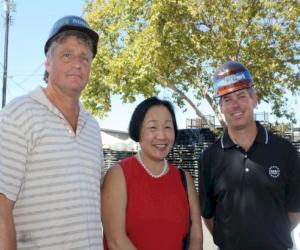 (Pictured from L-R: Dave Robinson, Oakland's mayor Quan and Michael Lowe)
Team AB&I held their second annual Open House to welcome the surrounding community into the plant.  Attendees were invited to participate in various events including plant tours, gun melting and
several booths that highlighted the successes of AB&I.
We were proud to see the entire team pull together to make this event even better than last year!