Another U.S. city experiences water infrastructure problems
February 10, 2016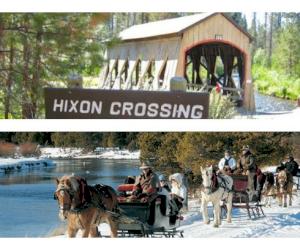 Once again the aging water infrastructure has come to the forefront, this time in Bend, Oregon.  Bend is a beautiful area and has been designated as a ecoregion by the United States Environmental Protection Agency.  Scott Hammers published an article in the local newspaper (The Bulletin), "Water main failure points to larger issue" in which he explained how big the problem is in Bend and what it is going to take to fix it.  In his article Scott said, "Developed over the years as the city expanded, Bend's water system contains more than 473 miles of pipe, about 66 miles of which the city considers at risk of failure."  The city has conducted a study and drafted a master plan which prioritizes which pipes need to be replaced.
McWane ductile iron pipe is built iron strong and Scott points this out in his article saying, "Ductile iron is a different formulation of iron, stronger than other varieties because of the inclusion of graphite that takes on a spherical shape rather than the flake-like graphite found in other irons.
With the nation's water infrastructure failing more and more every day, the future for McWane Ductile looks bright.  We produce the best product for the job and we stand ready to help cities around the country replace their failing pipe with strong and reliable ductile iron pipe.
You can read Scott's article at:
http://www.bendbulletin.com/home/3433918-151/water-main-failure-points-to-larger-issue