Clow Canada Donates $7,000 to the Saint John Boys and Girls Club
June 30, 2015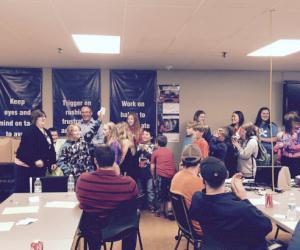 During the Clow Canada EHS Rededication Day, staff and several children from the Saint John Boys and Girls Club visited the Clow Canada plant to accept a donation of $7,000.00. Clow Canada has been a long-time supporter of the Boys and Girls Club.
The Saint John Boys and Girls Club serves youth from ages 2-17. Programs include daycare, after school, evening, and summer programs. They also have a hot lunch program that serves approximately 100 kids per day.
One of the children was quick to grab the check from Vice President General Manager Rick Benoit's hand and say they were going shopping.