Clow Valve Holds Active Shooter Training
June 9, 2015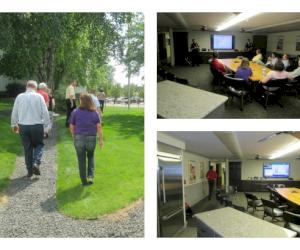 As part of the McWane EHS/HR Awareness month, Clow Valve invited the Oskaloosa Police Department to conduct "active shooter" training and including an interactive scenario also known as ALICE. ALICE is an acronym for Alert, Lockdown, Inform, Counter and Evacuate.
The main objective of the program is to provide team members with the knowledge to increase their chances of survival during an "active shooter" scenario. Attendees watch an informative presentation and conducted several practice scenarios.
Good job to everyone that contributed and participated!