Clow Valve Team celebrates at Adventureland Amusement Park
June 22, 2017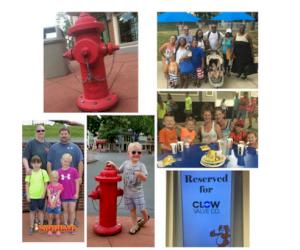 As we achieve things together, it is not only fun, but important that we celebrate our successes together. On June 17, for the first time ever, Clow Valve team members met at the Adventureland Amusement Park in Oskaloosa, Iowa to celebrate the successful implementation of the AX program at Clow and their progress on the culture and alignment initiatives.  This was a great opportunity for them to take a day to show their appreciation for the team and thank everyone that helped implement these programs.

Nearly 1,500 team members, family members and friends were in attendance for an exciting and fun-filled day of rides, roller coasters, and an array of entertainment and fun in the sun at the Adventure Bay Water Park. They even had a few Clow Valve product sightings.

Clow Valve would like to thank the entire team for their hard work and dedication during the successful implementation of these programs. Clow remains committed to being the premier place to work and do business.