Congratulations to the McWane Ductile Utah Maintenance Department!
February 26, 2015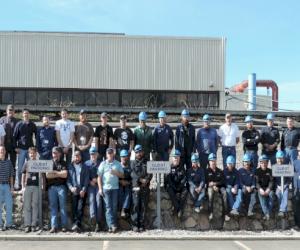 The Maintenance crew at McWane Ductile Utah (MDU), in partnership with Rocky Mountain Power (RMP), planned out and installed updated compressor equipment following a requested air compressor audit and we are excited to report that the updated equipment resulted in a yearly energy savings of over $58,000!
Because these upgrades were energy related, RMP also awarded MDU a $161,063 incentive covering 50% of the project costs.  In fact, MDU was originally going to receive $120,000 back, but it worked out so well RMP made the decision to increase that amount.
Final evaluation of the energy consumption savings reflects an astonishing 2.8 year payback versus the originally calculated 5.6 years.  We would like to extend our appreciation to the MDU Maintenance Department and the other departments that assisted with this outstanding endeavor.