Country Fire Authority selects Solberg RE-HEALING™ Foam
March 29, 2016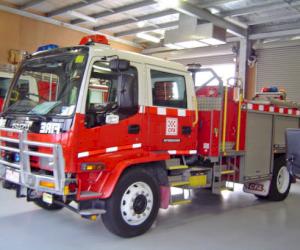 Solberg's Asia Pacific Office has announced the securement of a multi-year supply contract for RE-HEALING™  RF3x6% ATC™ foam concentrate to the Country Fire Authority (CFA) of Victoria, Australia.  Over the next 12 months, 396 fire apparatus across the entire State of Victoria will begin replacing their existing Class B foam concentrate with RE-HEALING RF3x6% ATC.
CFA is a volunteer and career based fire and emergency services organization that delivers services through a network of 1,186 rural, urban and integrated fire stations across Victoria.  CFA helps protect 3.3 million Victorians, and more than one million homes and properties cross the state.
RE-HEALING Foam concentrates from Solberg are a high- performance, environmentally sustainable fluorosurfactant and fluoropolymer-free firefighting foam used to effectively extinguish Class B fuels with no environmental concerns for persistence, bioaccumulation or toxic breakdown. RE-HEALING foam concentrates can be used in fresh, salt or brackish water.
The company expects to supply between 80,000 and 100,000 litres of foam concentrate for the initial change out. With the securement of the CFA contract both of the major fire services for the State of Victoria now are using SOLBERG RE-HEALING Foam. Metropolitan Fire Brigade is the other fire authority in the State of Victoria.