Do you Feel like a Million?
September 14, 2015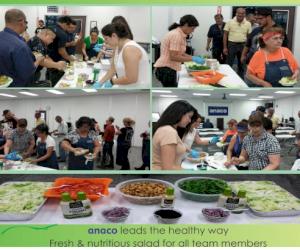 As part of the Feel like a Million (FLAM) campaign, the team at Anaco held a "Salad Day" on Thursday, September 10.  Everyone enjoyed a healthy fresh salad as they approach the end of the FLAM initiative.
We've all improved our diet/exercise regime during this campaign, but let's keep it up even after the campaign ends.  A healthy team equals a happy team!