How do you dispose of your old computers, printers and gaming devices?
July 26, 2016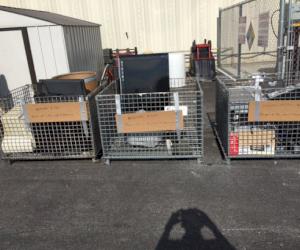 Manchester Tank Quincy added a new event during this year's EHS/HR awareness month in June.  They held their first ever E-Waste Day.  Team members were encouraged to bring in old desktop computers, monitors, copiers, fax machines, printers, gaming devices, cameras, etc. for recycling.  They also added items from the plant for recycling that are no longer being used. 
This was a successful event and one we may see again next year.