Introducing the Atlantic States Co-Ed Softball Team
April 29, 2013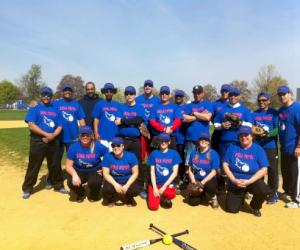 Atlantic States "Iron Pipes"
We would like to introduce you to the Atlantic States co-ed softball team, the "Iron Pipes".  The team includes 25 hourly and salaried employees.  Their first game was this past Sunday and unfortunately they lost, but their optimism for a winning season is alive and well. The team comes together every Sunday to play a local company/team through the Palmer Softball League.  They will be playing 12 games between now and July 14th and we're sure their winning spirit will prevail.
We wish them the best of luck for the upcoming season!