M&H Valve Hosts 12th Annual Team Picnic
September 19, 2016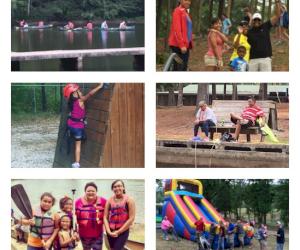 M&H Valve Company hosted its 12th annual team picnic on Saturday, September 17th at Camp Lee in Anniston, Alabama.  The overcast skies resulted in very pleasant temperatures for the day.  Team members and their families enjoyed zip lining, fishing, a rock climbing wall, canoeing, a bouncy house and a slide for the younger kids. 

Attendees were "movin to the groovin" entertainment provided by their very own Jose Rolon from the Wedge Coat Department.  Picnic fixings included friend catfish, baked beans, cole slaw, chicken fingers, hamburgers and hot dogs.

The Camp Lee staff was, as usual, friendly and helpful – ensuring a relaxing time for all.