McWane Corporate Winner of EHS/HR Awareness Poster Contest – Mickie Coggin
July 27, 2015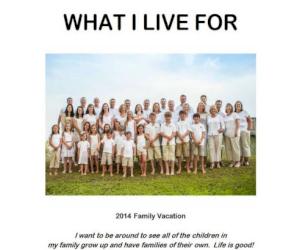 Mickie Coggin was chosen as the McWane Corporate co-winner in the recent EHS/HR Awareness Poster Contest (pictured).  Like all team members, Mickie lives for her family and she has a BIG family.  Believe it or not, there were a few family members missing from this picture!
Mickie is a member of the Public Relations team at McWane Corporate.
Congratulations Mickie!