McWane Ductile New Jersey has been working on the railroad
February 15, 2016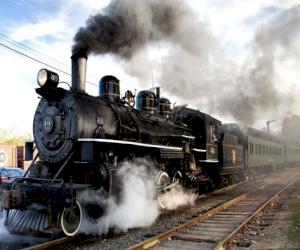 McWane Ductile New Jersey (MDNJ) recently had the opportunity to lend a helping hand to the Phillipsburg Railroad Historians (PRH).  The goal of the PRH when it was established in 1990 was to establish a museum that would chronicle the history of the local railroad.  Since then they have been preserving railroad cars and expanding the museum. 
The PRH had a Delaware, Lackawanna & Western Railroad Company (DL&W) bumper that needed to be "spruced up" and MDNJ was happy to help them out.  MDNJ primed and painted the old bumper which was returned and placed in position by Glenn and Bob Marinelli.  For those of you who aren't familiar with what a bumper is, it's a device that prevents railway vehicles from going past the end of a physical section of track.
If you're ever in the area, be sure and stop by the museum.