McWane Ductile Ohio general manager quoted in Water Online article
September 7, 2016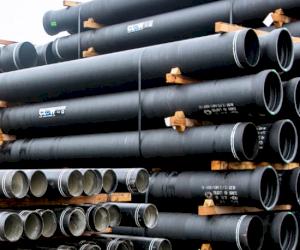 A recent article (Kansas City's Billion-Dollar Smart Infrastructure Challenge) written by Jennifer Rusch for Water Online, quotes McWane Ductile Ohio general manager Tom Crawford:
"Andy is one of a few visionary leaders in the industry. From the beginning, he insisted that Kansas City would not sacrifice the future for a shortcut today," said Tom Crawford, VP and general manager for McWane Ductile Ohio. "Kansas City has a 100-year vision that leverages every cent invested to eliminate infrastructure burdens for future generations."
More and more cities are being forced to address their decaying underground water infrastructure and we hope they have the foresight and planning of Kansas City chief engineering officer Andy Shively and choose ductile iron pipe which has a 100-year lifespan. At McWane, we are proud of the role we play in fixing the nation's crumbling water infrastructure.
You can read the article in its entirety at:
http://www.wateronline.com/doc/kansas-city-s-billion-dollar-smart-infrastructure-challenge-0001