McWane Ductile-Ohio Golfers Tee Up to End Summer League
August 18, 2015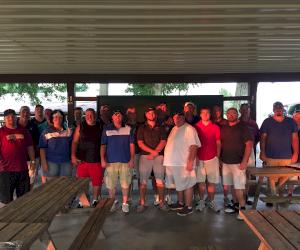 McWane Ductile-Ohio Shipping Supervisor Tom Maust loves to golf on his own, but he wanted to form an MDO team league "fore" a little spirited friendly competition.  The 26 golfers that joined the league were matched up every week for 7 weeks to play 18 holes of golf.
After a fantastic summer of pars, bogies, birdies and eagles, the league held their last 18-hole tournament last Sunday followed by a delicious steak dinner.
Special thanks Tom for taking time to organize the league!