McWane Ductile Ohio Hosts 8th Graders on Career Day
February 11, 2015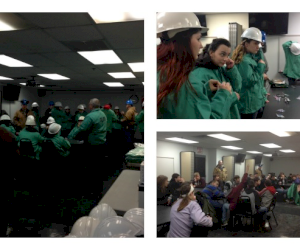 McWane Ductile Ohio was pleased to have the opportunity to give 4 tours with 40 students and two teachers in each group (total 168 people) recently on Career Day.  The 8th graders toured two facilities in Coshocton, Ohio and spent time at the Coshocton Career Center.
Team members fielded some pretty good questions from the students after each tour.  They seemed genuinely interested in the pipe making process.
These 8th graders are our future and we were proud to have the opportunity to showcase the facility and the process to these potential team members.