McWane Ductile Utah Hosts Team Health Fair and BBQ
June 22, 2015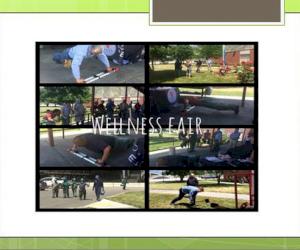 On Tuesday, June 16, McWane Ductile Utah (MDU) hosted a health fair and BBQ for the team. Select Health was on hand to take blood pressure and other vital signs.
A local gym held team fitness challenges which included a push-up contest, but the push-ups weren't regular old push-ups. The VASA gym representative advised us that doing 30 push-ups using the push-up device they furnished was outstanding. McKade Olson came in first place with 30 push-ups and Brad Bauer came in second with 26. Rounding out third place was Scott Jarvis and Davy Crockett with 20 push-ups. Congratulations to the winners!
The Safety team also cooked hot dogs and hamburgers and everyone was treated to Sodalicious drinks.