McWane Ductile-Utah Team Celebrates Summer at the Lagoon
August 17, 2015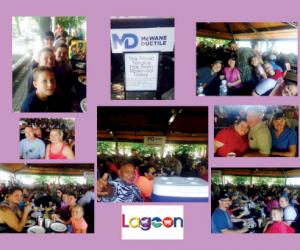 McWane Ductile-Utah team members recently held their annual summer party at the Lagoon amusement park in Farmington, Utah.  The Lagoon has 10 roller coasters, carnival type games and exhibits that display pioneer buildings and artifacts.  If you have the nerve you can even ride Colossus the Fire Dragon, the last Schwarzkopf double looping coaster still in operation in the United States!
We are happy to report that they had the biggest turn out ever with over 450 team and family members coming out to join in the fun.  They reserved a pavilion all day where team members could rest between rides and enjoy a delicious picnic lunch.
Everyone had an incredible time and can't wait to celebrate summer together again next year!