McWane invited to speak to Auburn University engineering students
December 6, 2016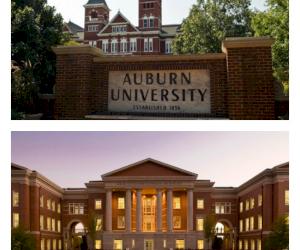 On Wednesday, November 16, 2016, Ken Rickvalsky (McWane Ductile Product Engineer) and Jeremy Gwin (McWane Ductile Sales Representative – Alabama), was invited by Auburn University's Ginn College of Engineering to give a presentation to a senior level design class addressing the subject of Material Selection for Water and Sewer Projects. 

The class of seven students is taught by Dr. Jose Vasconcelos and focuses on hydraulics. The presentation was so well received by both the professor and the students that  Dr. Vaconcelos invited McWane to come back in the Spring to give the presentation to another group of students.

We are hoping that presenting this topic to the Engineering Department may lead to future opportunities for McWane to partner with Auburn University.
War Eagle!