McWane Poles Holds First National Sales Meeting
June 11, 2015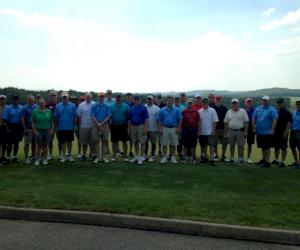 Did you know that McWane Poles makes ductile iron utility poles?  McWane ductile iron poles are a groundbreaking alternative to conventional distribution poles and are produced at two locations – McWane Ductile-Utah and McWane Ductile-Ohio.
McWane Poles recently held their first National Sales Meeting for the regional sales team and rep agencies in Coshocton, Ohio.  During the meeting, they were given a tour of the McWane Ductile-Ohio foundry as well as the new pole assembly facility.
It is our goal to use the extensive talents of our team members to become a reliable, quality supplier to the electric utility industries with our ductile iron distribution poles.