McWane Products Spotted at Historic Landmark in Alabama
October 12, 2017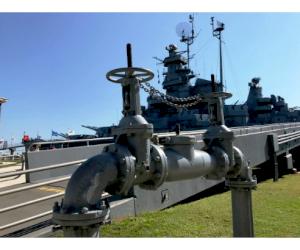 While visiting the USS Alabama Battleship Memorial Park in Mobile, Alabama, Tom and Gail Berry spotted these Tyler Union and Kennedy Valve products. The park is dedicated to all Alabama Citizens who served, or are serving today, in any branch of the United States Armed Forces.

Tyler Union and Kennedy Valve are proud to be a silent part in honoring our armed forces for their contributions, sacrifices and in remembrance of the price some have paid for our freedom.

Tom is Finishing/Inventory Control Manager at Tyler Union in Anniston, Alabama.