McWane Team Members in Coimbatore, India Celebrate World Environment Day
June 9, 2015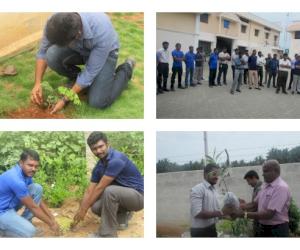 Did you know that World Environment Day (WED) was last week?  This day was established by the United Nations General Assembly in 1972 to raise global awareness and encourage nations around the globe to take positive environmental action to protect nature and the planet Earth.
McWane team members in Coimbatore, India celebrated WED by planting 18 new saplings at the facility.  In addition, 41 team members accepted The Green Challenge to plant saplings furnished by McWane at their homes.
Special thanks to Vinay Balachandran for leading yet another successful EHS program!