MSPL Celebrates National Safety Day 2015
March 9, 2015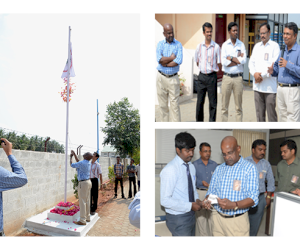 On March 4, 2015, McWane Services Private Ltd. (MSPL) participated in the 44th Annual National Safety Day/Week Campaign. The theme for this year's celebration was Build a Safety Culture for Sustainable Supply Chain.
The function was inaugurated by Mr. K. Shanmugham and included various events such as the hoisting of the safety flag, the recitation of the safety pledge, and a special talk on the National Safety Day theme.
We applaud our MSPL team members for participating in a day that recognizes a commitment dear to our hearts here at McWane: SAFETY. "Do it Safely, or Not at All" – that is the McWane Way!