OSHA recognizes Special Government Employee David Vazquez
January 3, 2017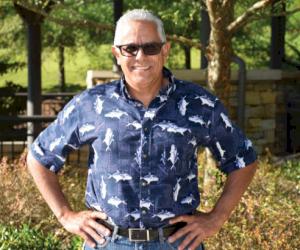 David Vazquez is a member of the McWane Ductile-Utah (MDU) team in Provo, Utah, but did you know that he is also a Special Government Employee (SGE)? McWane encourages our Safety professionals that have an interest to volunteer for the SGE program which is a part of the VPP process where they can receive intensive training and earn considerable health and safety best practice skills by assisting OSHA personnel with employer on-site evaluations. Barb Wisniewski recently received a letter from Gregory J. Baxter, Regional Administration, Region VIII expressing his gratitude for McWane's support of the Voluntary Protection Program (VPP) and the SGE program.  The letter went on to say:

"Your employee, Mr. David Vazquez, participated in OSHA Region VIII's on-site VPP evaluation at TIC in Englewood, Colorado in February 2016. I especially want to recognize his efforts during this comprehensive evaluation, and thank you for supporting his SGE service. According to Brad Baptiste, Regional VPP Manager, Mr. Vazquez was an excellent addition to the team.  He was very interested with Mr. Vazquez' assessment of the site's employee safety and health training program, and he also very much appreciated the hazard identification skills exhibited by Mr. Vazquez during the site visit.  Mr. Vazquez had a very detailed understanding of the OSHA standards and the VPP model, and we appreciated his ability to identify opportunities for improvement of the site.  Mr. Vazquez proved to be an excellent auditor and we are looking forward to working with him again in the future.

Mr. Vazquez's experience working in a VPP-level organization was also very helpful on this evaluation.  His fellow audit team members were highly complimentary of his overall efforts, professionalism, knowledge, and pleasant demeanor.  Mr. Vazquez was truly a "value-added" member of the team.  With employees of such high quality, it is easy to understand why McWane Inc. is a recognized leader in employee safety and health.

I thank you again for your support and eagerly look forward to future opportunities to work together to improve employee safety and health.

Sincerely,

Gregory J. Baxter
Regional Administrator, VIII

We're proud to have David on our team and appreciate him representing the company so well.