Pacific States Team Beats the Heat at a Local Water Park
August 21, 2013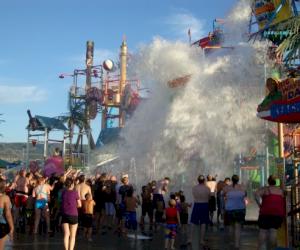 No matter how old you get, you still get excited when you go to a water park.  The slides get bigger and faster every year so there's always something new.  It's been a long hot summer in Provo, Utah and the team at Pac States thought Cowabunga Bay, a local water park, would be the perfect location for the Summer Team Party.
Team members and their families had lots of fun swimming and exploring the many other activities at Cowabunga Bay before enjoying a wonderful dinner together.
The summer party is held every year in appreciation for the team's hard work and dedication to Pac States.  It's also a great networking opportunity for the team while floating on a tube down the lazy river.