Robin Crotty retires from Clow Canada after 20 years of service
April 20, 2017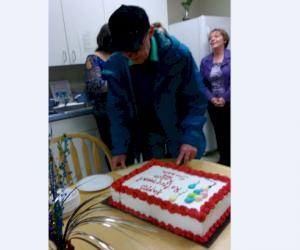 On March 31, the inside sales department at Clow Canada said goodbye to Robin Crotty, a true legend in the Canadian waterworks industry.

Robin was an inside sales supervisor and had spent the last 20 years of his career working for Clow Canada.  He began his career with Clow in 1997 as the inside sales representative for western Canada.  He quickly established himself as a resource for information and meeting impossible delivery requests for his customers in that region.  Robin continued to develop the business in western Canada in the industrial and residential markets and before long he was promoted to supervisor of the inside sales department. 

Robin's unique sense of humor and quick witted one liners will be missed by his co-workers in the Hamilton office and the enumerable business acquaintances he dealt with for many years inside and outside the McWane organization. 

We will miss Robin and wish him a long and eventful retirement.