Tyler Coupling Winner of EHS/HR Awareness Poster Contest – Tim Graham
July 27, 2015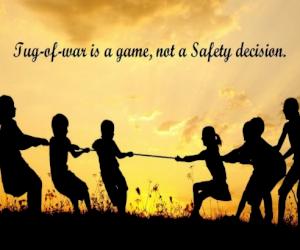 Tim Graham was chosen as the Tyler Coupling winner in the recent EHS/HR Awareness Poster Contest (pictured).  This poster reminds us that when it comes to safety, it isn't a tug of war.  We must always do the right thing!
Tim is a member of the Safety Team at Tyler Coupling.
Congratulations Tim!