Tyler Pipe Races for the Cure
May 23, 2016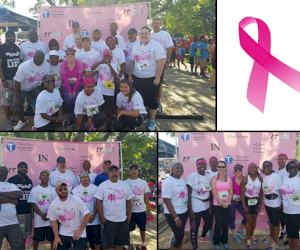 Breast cancer is the most common cancer among women; about 1 in 8 (12%) women in the U.S. will develop invasive breast cancer during their lifetime. With these statistics, it is highly likely that someone you know has breast cancer or has at least been affected by it. Being that breast cancer has such a high prevalence in adult women, it is imperative that a cure be found as soon as possible.

During Mother's Day weekend, Tyler Pipe in Tyler, Texas, volunteered their time to help contribute to finding a cure for the disease by participating in the Susan G. Komen Race for the Cure 5k. This was Tyler Pipe's second time participating in the event and they had more than 35 participants this time around – a record for the company!

Thank you, Tyler Pipe team, for volunteering your time for such a great cause!