Tyler Union holds 2017 Sales Meeting
February 7, 2017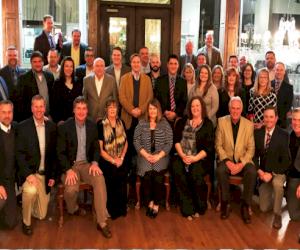 Tyler Union held their Annual Sales Meeting in Anniston, Alabama the week of January 23. The meeting focused on continual improvement in areas such as product knowledge and market intelligence, and had a healthy dose of hands-on practical training.

"It is always profitable to get together and collectively discuss difficulties, situations and opportunities and hear and consider different perspectives which can lead to better decision making," said Scott Harms, Eastern Regional Manager.

The sales team is already looking forward to their next annual meeting.