Tyler Union welcomes Chris Smith to the team
March 12, 2018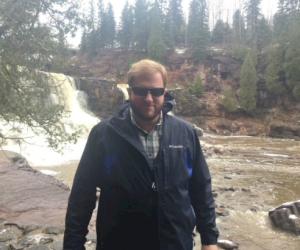 Tyler Union was pleased to welcome Chris Smith to the team in January as the new Division Environmental Manager.  Chris holds a Bachelors degree in Chemical Engineering from the University of Alabama in Huntsville, is a licensed Professional Engineer, and has a Masterr's degree in Safety, Security & Emergency Management and Labor & Employment from Eastern Kentucky.  He also plans to finish his Juris Doctor Degree (JD) in April.

Prior to joining Tyler Union, he was employed by CAT and HGS Engineering Inc. Growing up around Wheeling, West Virginia and Columbus, Ohio, Chris was always a huge fan of all Pittsburgh sports. Did you know that the Steelers, the Penguins and the Pirates are the only major sports teams that wear the same colors - black & yellow?

Welcome to McWane Chris.