Walk a mile in my shoes
May 9, 2017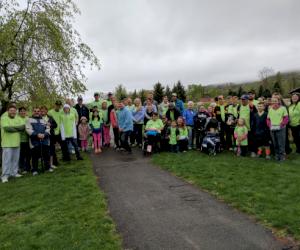 If you're old enough you may remember a song from 1970 by Joe South called Walk a Mile in my Shoes. The song talks about peace, love and harmony.  The community of Elmira, New York holds an event by the same name every May at Eldridge Park to raise suicide awareness.  Sadly suicide is more common than you think.

Kennedy Valve donated the registration fees for 83 team members that wanted to participate in the 12th Annual Walk a Mile in my Shoes event on May 6.  Kennedy proudly held the record for most participants for the prior two years. 

Thanks to everyone that took time out to participate in this worthwhile event.