Warren County Vocational School Builds New Lunchroom for MDNJ Shipping Department
June 10, 2015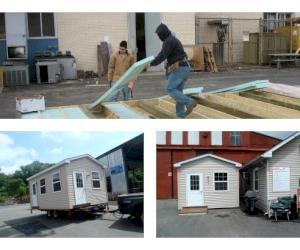 The Warren County Vocational School recently worked with team members to build a new lunchroom for the Shipping Department at McWane Ductile-New Jersey (MDNJ).  Team members helped create engineering designs and a team of students were selected to help engineer and build the lunchroom.  Students were encouraged to be creative during the design process.
MDNJ supplied tools and materials for the custom made lunchroom which was transported to the facility last week.
We want to thank the WCVS students that worked on this project.  Great job!